foto:James Minchin
Lange gab es keinen Musikbeitrag mehr auf Très Plus Cool. Das wird sich aber in Zukunft wieder etwas ändern, schließlich wollen wir euch die tollen und neuen Bands nicht vorenthalten.
Vielleicht kennt der ein oder andere diese coole Band aus den Staaten noch nicht und sollte sich diese aber mit Fettstift unterstreichen, The Neighbourhood!
Auch wenn sich NBHD eher wie eine Band aus Großbritannien anhört kommen Sänger Jesse Rutherford, die Gitarristen Jeremy Freedman und Zach Abels, Bassist Mikey Margott und Drummer Bryan Sammis aus dem warmen Kalifornien.
NBHD ist für mich ein gelungener und moderner Alternative-Pop/Rock mit HipHop und R&B Einflüssen. Insgesamt ist die Musik eine Streicheleinheit für meine Ohren und erzeugt bei mir das gleiche Gefühl wie beim hören von The Kooks.
Nachdem es im April das Debutalbum online zu kaufen gab, gibt es das ganze seit heute auch zum Anfassen und ist schon in unseren Besitz übergegangen!
Leider sind The Neighbourhood bis November auf US-Tour und werden wahrscheinlich frühestens nächstes Jahr nach Deutschland kommen, aber ihr könnt euch ja schon mal mit diesem Video warm machen!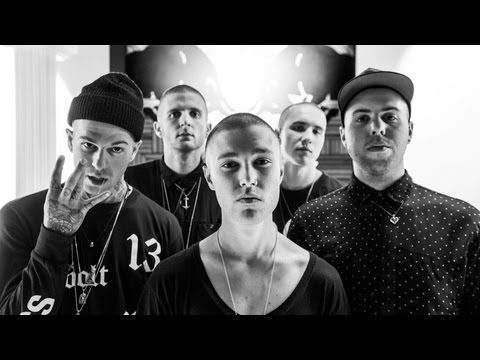 Alex